Impact Echo Systems
Offering you a complete choice of products which include Impact Echo Systems such as Impact Echo Systems - Wireless Kit and Concrete Road & Floor Profiler.
Impact Echo Systems - Wireless Kit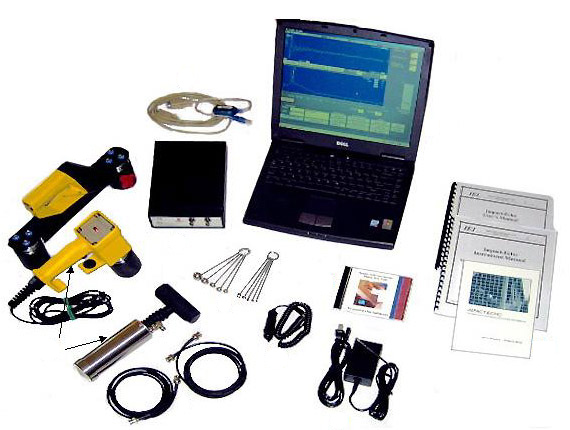 Wile using Impact Echo Instruments at difficult to reach places like metro tunnels, underground construction site like bulk storage tanks, basements, under passes or pile tops etc., wireless /GPS upgradation kits will always useful as the data obtained will be immediately transferred to the PC / Laptop system through the receiver. We also provide two way talking wireless phoned by which the person below could communicate to the person at the PC at the base station easily which will ensure communicating all those details of the testing done to the person at the base station at the PC / laptop. The kit could be ordered additionally along with the Impact Echo System A, B or C variants.